Home Builders
 by Rafael Alvaran
Like a treasured piece of tapestry, with the front side showing a beautiful image made of thread intricately woven by hand and the back side exposing the loose, shabby ends of the yarn, CCBC Homebuilders' hosting of "Vertical Marriage" online for 5 Sundays (February 20 to March 20) has intertwined beautiful stories of God's continuing transformation of imperfect marriages into inspiring models for those struggling to get more but could only give less to their relationships. 
The 24 participating couples, from the newly married, young parents, and the middle-aged to the more seasoned and time-tested ones, including a couple married for 41 years, affirmed how they were led back to GO VERTICAL with GOD. 12 represented CCBC, including 7 facilitator-couples from the Art of Marriage series. Another 7 from various evangelical churches were joined by 4 from other religious groups. One couple participated from their church in Australia.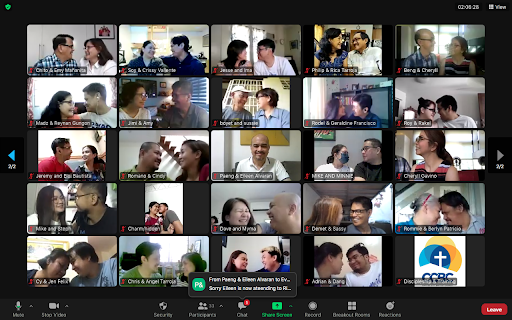 Putting God first and foremost, through the daily devotional messages, weekly dates, "I will" statements, and half-hour small group discussions complementing the five-session videos by marriage coaches Dave and Ann Wilson, stood out as the high points of their GO VERTICAL experiences. Below is a tapestry of their key take home messages:
Making an imperfect marriage perfect is by focusing first on our vertical relationship with God.
-Dave & Myma Arizala
Conflict will never go away no matter how long you have been married but how you resolve it makes the difference. Forgiveness is a very important ingredient. If there is no forgiveness, there is no reconciliation.
-Chito & Emy Mañanita
It is a must to put God at the center because He is the one who designed marriage. -Jeremy & Eloisa Bautista
Vertical Marriage reminds us to let go of our doubts and fears and let God light our path.
-Nino & Mecca Ong
Kung 'di tama ating ang ugnayan sa Panginoon, hindi rin tama ang magiging ugnayan natin sa isa't-isa. Ang mangyayari ay hindi tayo magkakaisa kundi mag-iisahan lang. -Jimi & Amy Tan
If we seek first our marriage with God, a great marriage on earth shall be added unto us… so let's go vertical first. -Jesse & Ima Morales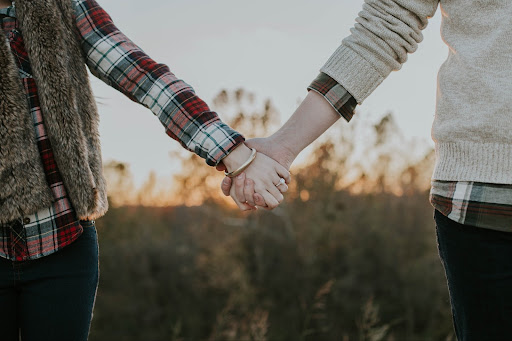 In our relationship, God should be our centerpiece and our marriage will be His masterpiece.
-Rommie and Berlyn Patricio
(Vertical Marriage) …brought us closer together first to our God, then to our kids. 
-Tom & Nikki Bañas
It is about strengthening our relationship with God first before we get to strengthen our relationship with each other.
-Rodel & Gerbie Francisco
Na-appreciate ko yung 'I will'–have a date every week at oras ng paguusap. Loving your wife is like planting a seed… take care of it, nourish it, nurture it, and cherish it. -Rey & Madz Gungon
How I relate to you reflects my relationship with the Lord.
-Beng & Cheryl Gavino
I get to love my husband better when my heart finds its deepest satisfaction and affection in my first love and that's the Lord.
-Albert & Marife Palima
Prayer Items
As more couples GO VERTICAL, please continue to pray for: 
the emergence of new small group leaders with high energy and fresh thinking from CCBC's younger generation of married couples 

other CCBC ministries to collaborate with and support Homebuilders as an interconnecting ministry within the church 

the formation of new couples' Connect Groups and Life Groups as well as the revival of existing ones