Young Adults in Ministry
by YAM
Joy and Noele both serve with the Young Adults Ministry. Joy, along with Justin, leads and facilitates Word2022, YAM's Bible Reading Campaign. Noele on the other hand, is a volunteer who assists Joy in executing the programs for Word2022. In terms of discipleship, Noelle is a fresh member of Joy's Life Group. She joined just last year and we are happy to share their story:
Noele's Testimony
I first met Ate Joy, my shepherd, in the latter part of 2021 via a virtual Messenger call. She introduced herself and oriented me on the basics of having a Life Group.
"…God knew exactly where to place me and what kind of people to surround me with."
I remember being intimidated by the thought of joining a community that I'm unfamiliar with. My introverted self struggled with thoughts like, "Baka 'di kami mag-click," "Ma-out of place yata ako," and even "Nako, ma-cha-challenge yung social skills ko." However, God knew exactly where to place me and what kind of people to surround me with.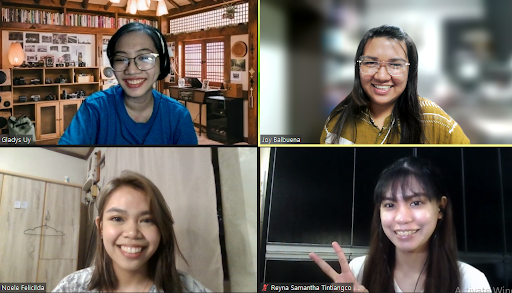 The "Joy" of having a Life Group is that it creates a safe space for vulnerability and spiritual growth. I think it's fascinating how Ate Joy lives up to her name. She's appreciative and cheerful even of the small things. She also radiates a life with God's presence, which she effectively translates in her leadership. 
I am positively drawn to our Life Group—to their kindness, radiance, and sincerity. From what seemed like a typical discipler-disciple relationship, our community became a Christ-centered friendship. My experiences with them made me desire to become other people's "Joy."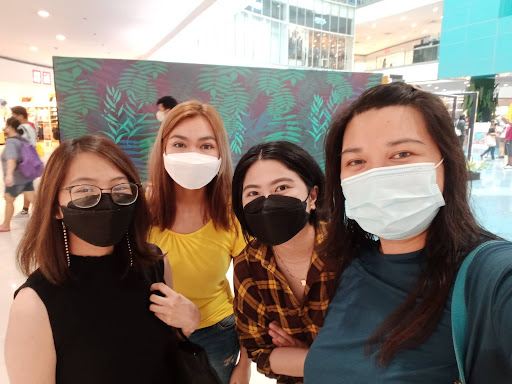 This pandemic challenged our ways of communication and interaction. Many longed for physical presence; some eventually embraced isolation, while others remained in a spiral loop. The beauty of having a community is the connection shared regardless of distance. 
Being part of a Life Group (Ate Joy, Gladys, Sam, and Nicole) was an answered prayer for me. Socializing was never my strength to begin with. I still struggle being in crowds, meeting new people, and even starting small conversations and friendly chats. 
Despite all these worries, I never once felt judged by them. I was actually surprised that even though we have different personalities, there are unspoken stories (which are very dear to our hearts) that we all have in common. And it only took us one session to see this "side" of us that's not apparent to other people. 
Our Life Group became a space in which we could freely share personal sentiments without being ashamed or self-conscious. It is a joyful experience indeed, to witness and help each other grow in Jesus Christ.
Joy's Testimony
Noele is my Bible buddy. Finally, I have found someone who is thirsty and willing to (intently) read the Bible. I can feel her excitement every time we would talk. 
But before any of that, I only knew Noele as being Justin's (a fellow YA in the ministry) girlfriend and as a co-worker to my boss's daughter. 
I was told that she was looking for a Life Group, but I had little knowledge of her, which is why I had to ask Justin to introduce us. Thankfully, those meetings and conversations led us into journeying together in a life group and even bringing the Bible-reading ministry to YAM.
As a shepherd, I can't help but doub my own capacity to lead. "Matatalino 'tong mga taong 'to, career-oriented, baka may masabi akong against sa will nila," I would think to myself. But God is teaching me to be confident because He is with me. 
I keep in mind what is written in the book of 1 Chronicles 29:11-12:
Yours, Lord, is the greatness and the power
    and the glory and the majesty and the splendor,
    for everything in heaven and earth is yours.
Yours, Lord, is the kingdom;
    you are exalted as head over all.
Wealth and honor come from you;
    you are the ruler of all things.
In your hands are strength and power
    to exalt and give strength to all.
Nothing to worry about, nothing to boast about.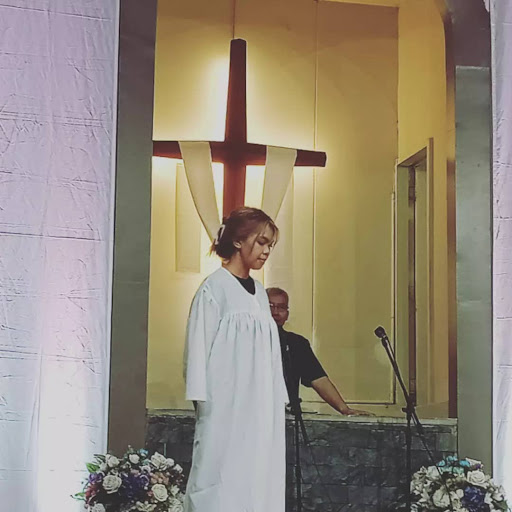 Noele and I have been honest about our past experiences and our current selves from the very beginning of our journey. I can only give what I have, hence I have always been accountable to my shepherd as well. 
They learn from me and I learn from them; we give and take and vice versa. And I am glad Noele embraced our relationship in a small period of time.
I give thanks also to the people who had oriented her about how small groups work. I believe that helped as well. And I believe that the key to enjoying godly fellowships and having a fruitful relationship with the Lord is the willingness of a person to pursue such things. I see this in Noele.