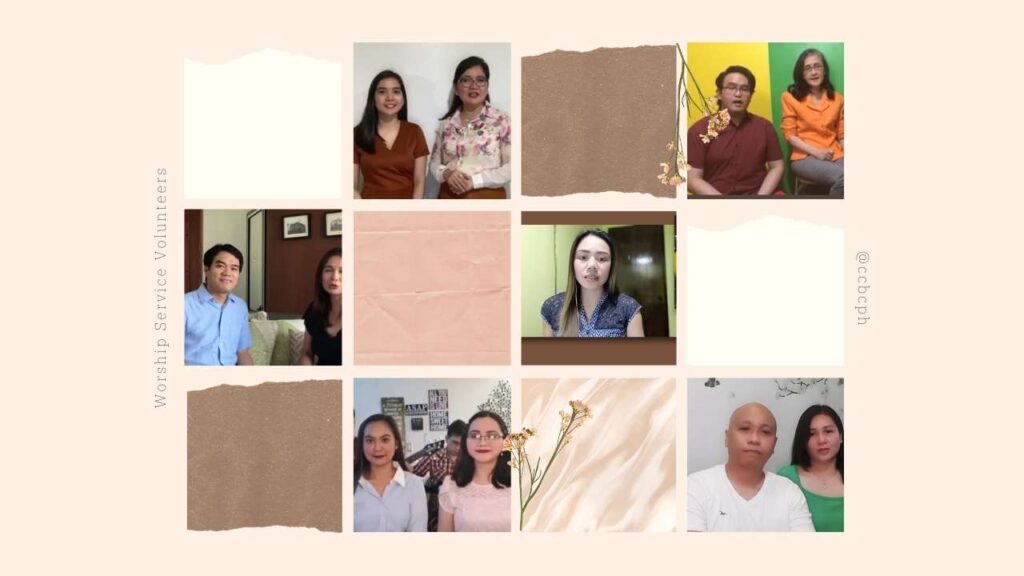 All of my life in every season,

You are still God

I have a reason to sing

I have a reason to worship

— Desert Song, Hillsong
As I recount the first half of CCBC's 2021, I hear these lyrics echoing aloud.
Amidst our continuing dark season, CCBCers proved to be unshakable and unstoppable in declaring their praises, thanks, and shouts of who God is in their lives.
Through CCBC Stories, praise and worship segments, and in the different group chats among ministers and members, the work of God is just so real and so alive that it cannot be muted.
Volunteers kept making and literally sacrificing time and resources to record audio and video files for our weekly online worship services. The process is tough. Not everyone lives in an environment ideal for recording and not all were technically equipped. In spite of these circumstances, many continued to obey when invited to serve the Lord.
We are still halfway through 2021 but our cups are already overflowing with accounts of God's grace and faithfulness. The ministry team owes everything to the Master, Maker and Initiator of Worship alone. And their continued service is only made possible with hearts constantly seeking, depending and abiding in His presence.
Will you pray for us? Pray that more than the works of our hands and our desire to produce relevant and inspiring corporate worship programs, we may have unbroken, still, simple and quiet time with our Almighty Father, so we may fully see and experience the rawness of His power in each of our lives.
As you do that, we also pray for you. If the Spirit leads, do serve with the worship ministry.
S

ing and make music with your instruments

E

nhance your speaking and leading skills through our workshops

R

esound the goodness of God through CCBC stories

V

oice over, record videos and edit special video productions

E

ngage with our online attendees and CCBCers through digital ushering and prayer.
Together, let us journey together until we emerge as a God-worshipping church He first designed us to be.