by Joel and Bianca Sebastian
(This is a testimony of Joel and Bianca Sebastian, who attended the Art of Marriage Batch 7 that was held from February 26 to March 28, 2021 via Zoom meeting.) 
"Hello everyone, we are the Sebastians. I'm Joel and I'm Bianca. 

We are happily married for 2 years and also blessed with a wonderful 16 month old son, Lior.

We met at CCBC last 2011, in one of our evangelism seminars. We've been 7 years na magkasintahan. During that time naka-encounter din kami ng mga challenges sa aming relationship but God is gracious to us. He enabled us to have authentic transformation and continued the journey of our love through marriage. 

We are blessed to join the AOM seminar. Very timely ito sa amin as a newly married couple. However, before the seminar, it was a challenge for us how we are going to join because of the conflict on my work schedule. 

On top of that, I'm the only one left at home during the weekend to take care of our toddler, because we don't have a house help, kaya we are concerned paano kami makakajoin.

But we knew in our hearts, that this is God's plan for us and if this is His will, He will mightily work to make this happen. Also, through the prayers of the leaders from the Art of Marriage ministry, I was allowed to go on leave.

It was also timely because we had a chance to do some important errands, like Joel undergoing medical treatment and our family transferring to another apartment.

As for our son Lior, my mother in-law was kind enough to help us babysit him while we attended the seminar. 

The AOM seminar has helped us learn ways how we can strengthen our commitment through understanding God's design for marriage, overcoming the issues we face through proper communication and embracing our differences including dealing with each other's weaknesses. 

It has equipped us both in the art of loving and forgiving. It is also a timely reminder in our commitment to obey God by unconditionally loving each other for the rest of our lives.

However, when we were about to finish the last session, Bianca and I got infected of Covid 19.

We have no choice but to prioritize our health and miss the last session. Fear and worry ang unang pumasok sa isip namin. Suddenly, mga natutunan namin sa seminar was put into test.

But despite the circumstances, God has a perfect plan for us. He used the time we had during the quarantine period to reflect the status of our marriage. We realized that we were too busy with work, no common rest day, busy taking care of our son, errands, and chores. Unknowingly, hindi namin nabibigyan ng enough time ang bawat isa. 
Being together 24/7 during the quarantine period made us seek the Lord together, discuss our strengths and weaknesses, listen to confessions and offer a lot of forgiveness.

Mas na-appreciate namin ang bawat isa. Because of this, kami po ay gumawa ng isang artwork together as a reminder of what we learned through this journey.

We showed the cross at the center of our artwork because only through God's love and grace can we create a wonderful legacy of love we can pass on to our future generations.

Around the cross, we showed 4 principles we want to apply in our marriage.  

First is that each of us is a gift from God we need to treasure and hold dearly no matter what.

Second, that our marriage must be deeply rooted in God, so we can withstand the storms of life.

Third, we must honor the roles God has designed for us, accepting our differences.

And lastly, we must handle proper confrontation with love to restore oneness in our marriage.

Thank you for the opportunity to share with you our journey. May the Lord bless you all."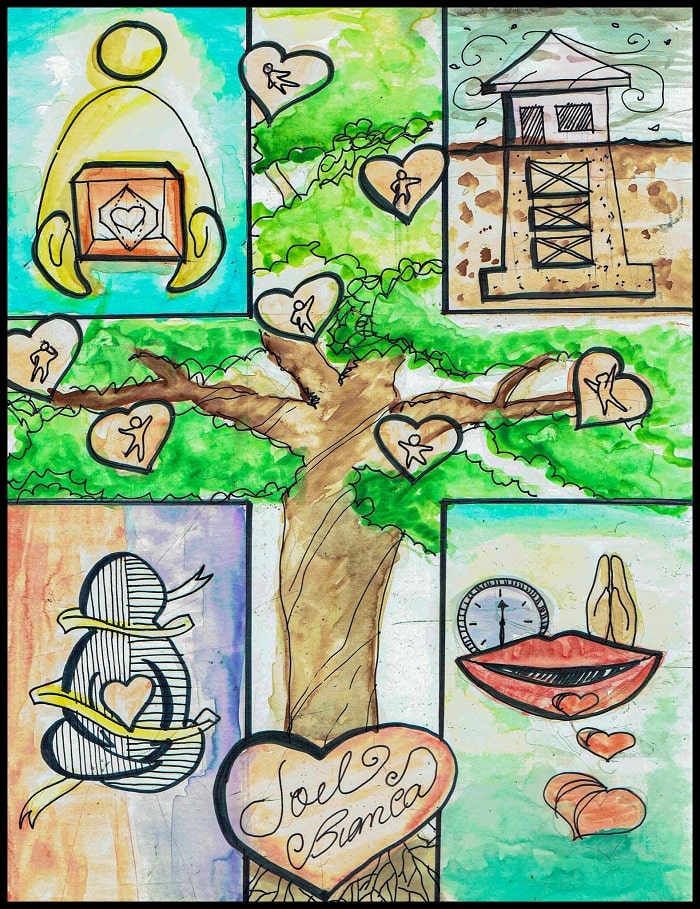 The Art of Marriage video seminar from Family Life is a platform used by CCBC Home Builders Ministry in reaching out to married and engaged couples. Since it started in 2016, a total of 107 couples had attended the seminar where 5 life groups were formed. They continue to meet regularly to grow deeper in their faith journey and accountability as a family.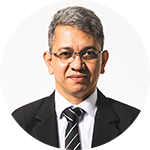 Pastor Bot Abelado
Pastor Bot is an associate pastor at Capitol City Baptist Church, and is focused on leading our Witness, Missions, and Outreach Ministries.