How does our children cope with our present situation?  Being locked down for more than a year is not a joke especially to small toddlers.
With a quick peek at our CCBC kids every Sunday via Zoom, it brings joy to our 16 teachers & staff that they can minister to them even for just 1 hour. For the young kids, ages 4-8, we have our circle time complete with morning greetings, birthday greetings, days of the week, time zones, praise songs, games, story time, breakout room with discussion, prayer and snack time, then announcement of artwork, closing prayer, picture taking and goodbye song. For Kids ages 9-10 & 11-13, we have singing, games, story time, sharing time and prayer. We celebrate the 1st year of SCE in Zoom!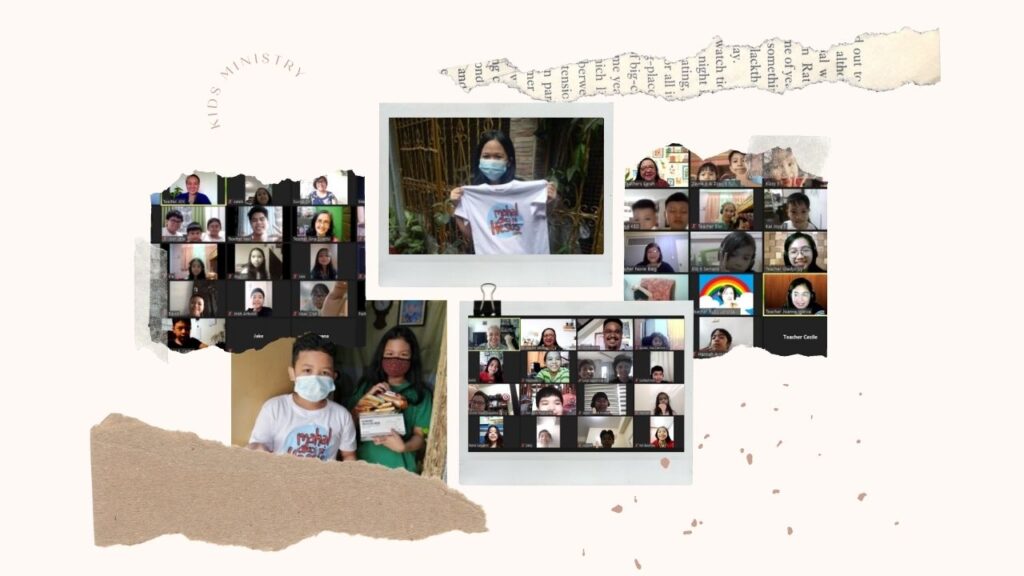 Kids have found new friends in our SCE via Zoom. And teachers have found new friends among the parents.
And it is so nice to know that some of our girls have play time over Zoom through their moms. Some kids in California, USA, had a meet up through their parents.
Being locked down is not so bad after all! We are Blessed!